Long-lasting disruptions to normality push us to rethink our values and the accepted way. And in these unprecedented times, we're altering how we perceive and furnish our spaces. But what is home in the new decade. Once, just a space for rest, relaxation and entertaining, today it's the venue for nearly all facets of our everyday life. Monday morning meetings, a fitness class, learning a new skill, indulging in some self-care and growing food for the family all happen at home. Here's three ways to make yours ready for the multipurpose evolution.
MINDFUL CRAFTING – green is not a trend. It isn't something that will (or should) come in and out of fashion. It's a commitment to an ongoing journey of respect and accountability. Always reassessing processes and finding ways to improve. The appetite for respectful quality will, however, impact style trends. In the early 2020s, we will want the aesthetics of our chosen materials to reflect our "green" mindset as well. This clean, natural look serves as currency for our conscience.
BACK TO BASICS – a modern day truth: we've never craved simplicity more. With a human desire to go back to basics, we are collectively moving away from over-consumption to considered selections. The trends takes its cues from democratic design that is both durable and life-enhancing. Supporting the ever-growing need for genuine mindful options and a desire for a transparent production system.
HERITAGE AND CRAFT – rustic materiality meets the refinement of the human hand, with works of art paying homage to the past. This trend beckons us to come together in celebration of craftmanship. Techniques that require time, skill and patience. Considered lines. Pieces made with love. Materials plucked from the earth. Think: ceramics, leather and natural wood. Creating spaces that are immediately grounding.
MARK OF THE MAKER – perfection is an illusion. So this trend makes imperfections the hero. A reminder that an individual lovingly designed that sofa or handcrafted that vase. It's the smaller details that make something unique, and bring that extra layer to the spaces we live and work in. With pieces marked by the hand that made them – our homes become a testament to our innate creativity. And they help us dress a space with genuine authenticity.
NEWSTALGIC SPACES – BoConcept is introducing a new kind of nostalgia, experienced through a contemporary lens. It's comfort through familiarity, mixed with modern design. Adding personal touches to a home is nothing new. But spaces designed around the principle of calling to mind fond memories is. It's comfort through famililarity, and all with a contemporary lens. It's also just what's needed to remedy uncertainty and ongoing change.
BIOPHILIC DESIGN  – you would think that Biophilic design came as a response to our increased time in the home and reduced contact with nature. But this big home trend has been steadily growing for years. Biophilic design, which began in modern architecture, is about purposefully incorporating nature into our interior spaces, so we can connect to the outdoors. The benefits include increased creativity, reduced stress, quicker healing, improved mood and general wellbeing. And thankfully you don't need to install a huge living wall or bi-fold garden doors to get the effect. Just a few simple considerations can make a world of difference.
STYLING FOR SANCTUARY – more than ever, we want our spaces to be sanctuaries: calming, cosy and cocooning. Rooms that help us disconnect from the outside world, leaving us free to decompress and nurture the things the matter: real-world relationships, self-fulfilment and expression. Here are three ways to create sanctuaries perfect for JOMO: the joy of missing out.
THIS SEASON'S CORE PALETTES
Two themes, endless possibilities. Think of these as your reliable, go-to colours. They are mood-makers, defining the feeling of a room with their perfectly paired tones. Whether you're more Calming Neutrals or Quiet Luxury is entirely down to your life and style. For light and uplifting spaces, our Scandi-inspired palette will work wonders. For city sophistication, Quiet Luxury has your name on it.
QUIET LUXURY
This colour palette is a love letter to the world's great cities, with its deep, saturated earthy tones and subtle brown, blue and blacks.
CALMING NEUTRALS
This Scandinavian expression gives a warm and natural touch to a design or space. The colours curated for Scandi-lovers switch the traditional Nordic base of white and near-whites for warmer, creamier hues.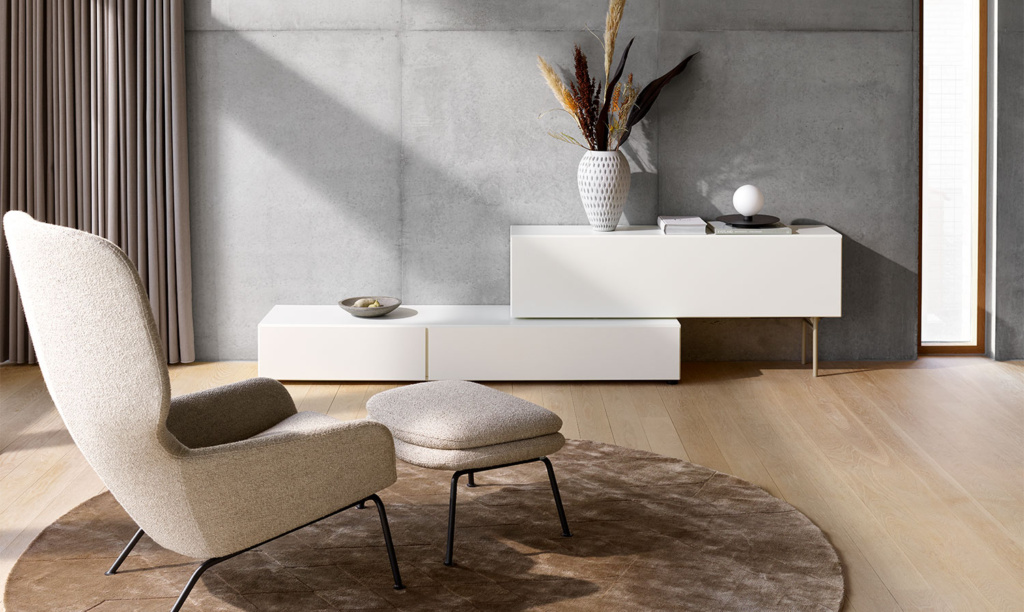 LET'S CREATE YOUR EXTRAORDINARY!
Contact us: