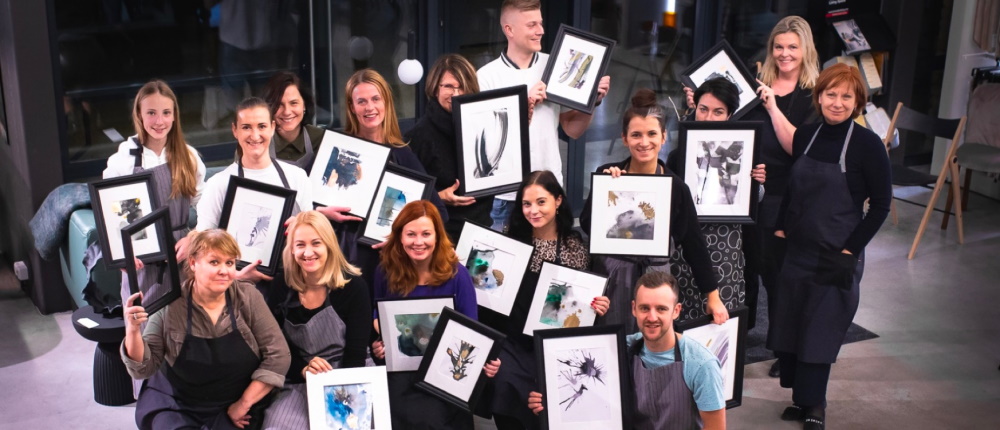 We help to deliver the essence of homey feeling in any space!

"Kate" design professionals will offer you personalized styling advise, help you style up your space finding furniture, textiles, accessories or entire interior solution matching the best to your needs and taste. Visit us or get in touch with us- we will be glad to help you!
Office
Office designed by Kate is a place where conversations are meaningful and e-mails short. It is a place where meetings tend to be productive, but coffee breaks – relaxing. Offices where you will create ideas that will never be born at home.
Ilze Magone
Office interior consultant
ilze.magone@kate.lv
Edgars Jesikens
Office interior consultant
edgars@kate.lv
Jānis Mežulis
Office architect, furniture designer
janis@kate.lv
Mārtiņš Rimša
Head of office furniture department
martins@kate.lv
Home
A place where you want to return and feel like at the top of the world. That is why we always think "further than just furniture", we analyse our customers' daily habits and create a feeling of home that will last.
Alīna Dukāte
Home interior consultant
alina@kate.lv
Baiba Rubīne
Home interior consultant
baiba@kate.lv
Maiga Grahoļska
Home interior consultant
maiga@kate.lv
Ilze Linde
Home interior consultant
ilze.linde@kate.lv
Ilze Ozoliņa
Head of home furniture department
ilze@kate.lv
Curtains
We agree that curtains are not made to cover up. Curtains are made for making a statement, control acoustics and more.
Linda Tkačuka
Textile designer
linda@kate.lv
Agita Grumsle
Textile designer
aizkari@kate.lv
Kristīne Vēja
Curtains and textile/fabrics department manager
kristine.veja@kate.lv